Sustainable Brand Systems
Innovation
Brand
Marketing
Experiences
Sustainability
Culture
Strategy
Research
Design
Content
Evaluation
Facilitation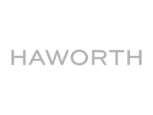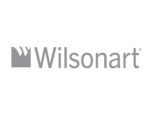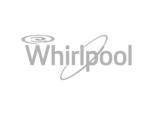 Albion College
Amway
Applied Textiles
Artprize
Autocam Medical
Cumberland Furniture
CDV5
Elite Glass
ESI
Ferno EMS
Fiat USA/Impatto
Georgia-Pacific
GMB Architecture


Grand Rapids Art Museum
Grand Valley State University
Guilford of Maine
Herman Miller
Hoymiles
Indiana Furniture
Inscape
Interface Hospitality
Interface POP
izzydesign
Jaguar Cars/Ogilvy
JSJ Maufacturing
KCAD



Kyowa Manufacturing
Landscape Forms
Lorin Industries
Macatawa Bank
Mercantile Bank
MC Sports
MPS
Neurocore
Nucraft Furniture
ODL/Zabitat
Priority Health
Progressive AE
Saganworks


SitOnIt Seating
Spectrum Health
Spout.com
Steelcase
The HON Company
UICA
USAI Lighting
Vaxcel Lighting
Whirlpool
Windquest Group
Wilsonart
X-Rite Pantone
Xby2

ESI reported a 40% growth rate following the first major adoption of strategies.

Mark Rhoades
President, Fellowes Contract
Peopledesign is extremely strategic, creative, and organized. Unfortunately, you don't often see agencies excel in all three of these areas.

Tracy Harrison
Program Leader, Haworth

The time we spent with Peopledesign was like going through a doorway. We are fundamentally different today as a result, and we have come to appreciate more and more just how much you packed into the toolkit you presented us.


Peter Spalding
President & CEO, Gordon International

Peopledesign has been an invaluable partner. They are able to challenge our thinking in a productive way and encourage us to look at an ever-bigger picture.
Lois Maassen
VP Marketing, Herman Miller
Wilsonart benefited greatly from Peopledesign's depth in research, tissue sessions, creative development, and execution. They are methodical and it pays off.
Keith Sherman
Marketing Director, Wilsonart



Their ability to study our organization and understand us, perhaps even better than we understood ourselves, shined through in the finished product.

Roland Ochoa
Critical Case Unit Director, Kelley | Uustal

We continue to drive the marketing strategy that you and your team helped us build. It is great to see that the market is excited about our new brand.
Park Kersman
President, Lorin Industries
I have worked with a number of creative agencies and can say with confidence that Peopledesign is one of the very best I have encountered.
Matthew Darin
Global Brand Management, Amway
The Laker Effect program is overwhelmingly popular with all constituencies and we owe that success to your leadership and expertise.
Nancy French
Senior Director of Communications, GVSU